Job Title: Touring Curator Organisation: The Design Museum Salary: c£30,000 per annum, dependent on experience Type: Fixed term Location: London, England Closing Date: Monday, August 5th, 2019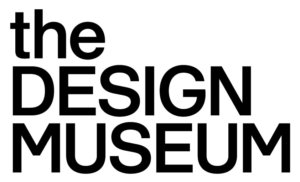 The Design Museum's temporary exhibitions programme is the central focus of its activities with an influential and engaging programme of paid-for temporary exhibitions alongside its free permanent display. The exhibitions include monographs and thematic exhibitions on every aspect of contemporary design and architecture. Once completed in Kensington, temporary exhibitions go on to become part of the museum's touring portfolio which sends exhibitions across the globe, generating income and raising the profile of the Design Museum. The Touring Curator will sit within the Exhibitions department, working closely with the team responsible for the operational delivery of touring exhibitions. With direct experience of delivering exhibitions to an international audience, the post holder will understand the challenges of delivering content to touring venues. As well as working with the team to enhance how existing exhibition content is presented to potential partners, the post holder will assess potential gaps in content and gauge which subjects are most popular to touring markets.
Job scope
The successful candidate will have extensive experience in creating exhibitions that have successfully toured internationally. They will have an in depth and current knowledge of the exhibition touring landscape and the international market for touring exhibitions as well as a very strong international network. Across a period of 12 months, the post holder will work closely with the Acting Head of Touring and an external consultant with expertise in international strategy to agree priorities for the period which will include developing exhibition concepts that sit within the context of the museum's curatorial vision. The concepts will be presented to key stakeholders at the museum and at least one of them will be developed in to a fully worked exhibition narrative including an object list, exhibition text, the visitor experience and content for learning and public programmes to form part of the completed exhibition package that could be promoted for tour. The post holder will work closely with the Acting Head of Touring Exhibitions and Exhibitions team to enhance existing activity such as developing tour proposals for existing exhibitions and researching venues for potential touring exhibitions. The post holder may wish to engage a volunteer and will work alongside colleagues from the Exhibitions and Curatorial departments to ensure a comprehensive understanding of existing Design Museum practise. This role is offered on a 12 month fixed-term contract. The interview date for this role are to be confirmed. Please indicate on your application form dates you are not available for interview in August.
Job description
Develop a touring exhibitions programme that reflects the Design Museum's curatorial vision. Advocate for the programme with external partners (e.g. potential lenders to touring exhibitions or potential hosts for touring exhibitions). Map the market for potential Design Museum exhibitions, undertaking research and evaluating findings with the Acting Head of Touring Exhibitions and any external consultants. Research potential exhibitions drawing from the Design Museum collection. Create a minimum of four exhibition proposals that can be developed specifically to tour and present these concepts to key stakeholders across the museum. Communicate the financial and practical implications of exhibition proposals such as complex loans and potential transportation challenges. Develop one proposal to a full exhibition proposal including narrative, interpretation plan, viable loans, exhibition text and learning and public programmes tool kit for host venues. Research potential host venues for the exhibition and others that are existing on the museum's portfolio. Support the Acting Head of Touring Exhibitions in reaching out to potential partners and effectively selling the exhibitions. Work with the Curatorial team and Acting Head of Touring Exhibitions to improve existing marketing materials and develop new ones as required. Manage volunteers, treating them as integral members of the museum and Exhibitions team; be responsible for their induction, supervision and timely review meetings. Become an integral part of the Exhibitions Team, attending team and museum wide meetings are required. Deliver progress reports to colleagues across the museum as required.
---