The Cité de l'Espace in Toulouse is looking for a new Touring Exhibitions Operations Manager in the Touring Exhibitions department. In this new role you will oversee the technical development and maintenance of the travelling exhibitions produced by the Cité de l'Espace and by l'Envol des Pionniers. You will manage the installation of exhibitions and venue operations in France and overseas (museums, cultural centres and institutions), in close collaboration with the hosting venue teams.
Job title: Touring Exhibitions Operations Manager Organisation: Cité de l'Espace Type: Permanent position Location: Toulouse, France Closing date: Sunday, July 28th, 2019
Original Job Offer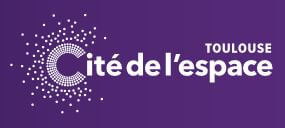 Description de l'offre d'emploi
La SEMECCEL, exploitant de la Cité de l'espace et de l'Envol des Pionniers recrute un(e) régisseur(euse) des expositions itinérantes (H/F) au sein de son service Expositions Itinérantes. Vous réalisez le suivi technique et la maintenance du parc des expositions itinérantes de la Semeccel, vous assurez, en interface directe avec le client et ses équipes techniques, l'installation des expositions dans différents lieux, en France et à l'étranger (Musées, centres culturels, collectivités, centres commerciaux…).
Vos missions
En amont des opérations, au siège de la Semeccel et au dépôt :
Assurer la coordination logistique des opérations de montage et de démontage en établissant les calages nécessaires avec les équipes techniques des lieux d'accueil
Réaliser les plans techniques d'implantations des expositions
Préparer les expositions et organise leur transport
Mettre à jour les fiches techniques et les notices de montage pour chaque exposition
Prend en charge la maintenance et le stockage des éléments d'expositions
Mettre en place et réalise des actions préventives sur les éléments d'expositions
Analyser les pannes récurrentes (proposition d'actions correctives pour augmenter la fiabilité des équipements)
Participer à la conception de nouvelles expositions en veillant à l'itinérance de l'équipement : études, réception et incorporation des équipements dans la GMAO
Participer à la rédaction du cahier des charges technique "itinérance" dans le cadre de la création d'expositions
Assurer la gestion du dépôt de la Semeccel
Sur les lieux d'expositions :
Assurer l'installation des expositions dans les lieux dédiés (chargements/déchargements des camions, montages/ démontages, livraison "clés en main")
Coordonner et superviser les intervenants techniques dans le cadre du montage et démontage des expositions (sous-traitants et personnels techniques des lieux d'accueil)
Votre profil
Formation technique générale dans le secteur de la régie et logistique événementielle (salons professionnels, expositions en musées, opérations événementielles liées au spectacle…).
Vos compétences
Aptitudes pour la technique générale (informatique, électricité, média-vidéo, 1er niveau de maintenance …)
Capacité en logistique événementielle
Capacité à réaliser et gérer des plannings techniques
Aptitudes manuelles (montage de mobiliers interactifs, stands, chargement/déchargement des camions, manutention…)
Sens de l'organisation et du service, grande réactivité, sens de l'initiative
Maîtrise des outils informatiques
Langue Anglaise parlée
Permis B obligatoire
Le permis cariste pour l'utilisation d'un chariot élévateur serait un plus.
Informations complémentaires
Poste nécessitant des déplacements avec travail de nuit et certains week-end.
---