Tom Zaller, founder and CEO of Imagine Exhibitions, gives a perspective on the international touring of exhibitions featuring major IPs, with a little glimpse into the story behind the new Harry Potter experience.
Teo: You lead Imagine Exhibitions, a major producer of travelling exhibitions for museums, exhibition venues and integrated resorts across the globe. Your team is partnering with Warner Bros. Consumer Products for the production of a new Harry Potter exhibition, which is scheduled to premiere in 2022 and tour to multiple locations worldwide. How did this collaboration come together?
Tom: As you probably know, there was another exhibition that was touring for Harry Potter for several years. When that stopped, Warner Brothers were looking for somebody who could create a new experience that included some of the recent developments in the franchise, such as the Fantastic Beasts films, and tour the new show around the world. We got a call from a person who works there – with I am sure, a few other people in the industry, asking us if we would be interested. From that point on, there was a lot of vetting. We were in the middle of this pandemic and we were working through the development with the narrative and the approach, and we had not signed a deal yet. it is such a big deal that until it is signed, anything can happen, right? Finally in January this year, we signed a contract and were off to the races. It is very exciting. It took about two years to make it happen.
What do you feel led to the appointment of your company for the development of this new Harry Potter experience?
We have an incredibly strong museum and promoter network. Additionally, I personally have a unique background in the entertainment business which has led to a natural evolution of contacts in the entertainment industry. As a result, Imagine has sort of become the preferred vendor for exhibitions that are based in entertainment IPs. For me, it started with the Titanic exhibition many years ago, then built up from there. We licenced Angry Birds in 2012, then Lionsgate hired us to work on Hunger Games. Then we licenced Jurassic World, and were then hired by NBC Universal for Downton Abbey. Step by step, we got to a place where major IP holders can be comfortable with us because we have a history of dealing with well-regarded and important brands. And that experience is very important to Warner Bros.
Your organisation has a great track record of touring exhibitions featuring major IPs. Are these special productions a core focus of your strategy, and of the value you are seeking to create for venues and their audiences worldwide?
We do a lot of things, from STEM and STEAM science exhibits to family focused natural history experiences to art based exhibitions. I think the diversity of our portfolio is a great strength of ours—the variety of our offerings matches the variety of missions that visitor serving organizations are working to serve. We have lots of dinosaur shows – we love dinosaurs. But a lot of our partners, at every level, want some type of name recognition since known names drive attendance and revenue. Jurassic World is a great example of a dinosaur related IP that was very successful for us. Dinosaurs, on its own, is an IP, but nobody owns that, the barrier to entry is a lot easier. Anybody can do a dinosaur exhibit, but not anybody can do it well, and the IP allows us to have an immediate reach.
In a similar way, you could do an exhibition on wizards. But if it is not Harry Potter, there is no automatic connection. So it is one of our strategies to continue on the path with intellectual property based content, because we know people love it and there is a fan base for it.
Regardless of whether the show is IP based or not, we have a big focus on education and storytelling, so we will continue to produce exhibitions that are not only entertaining, but also where you are going to learn things.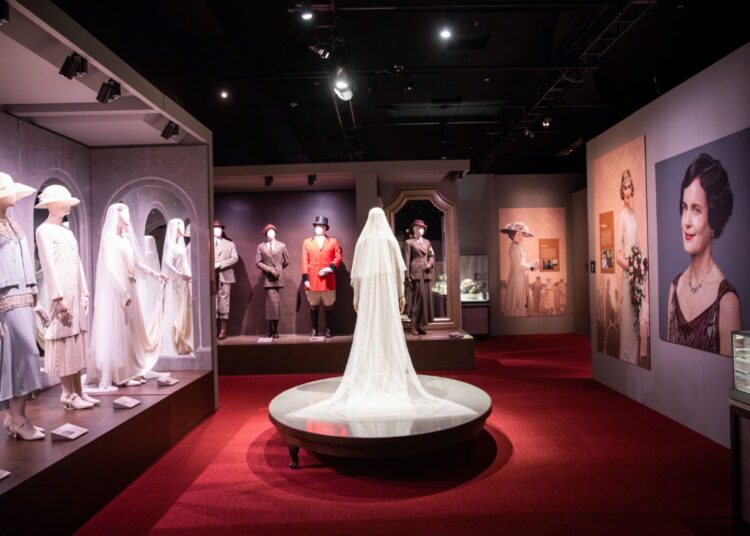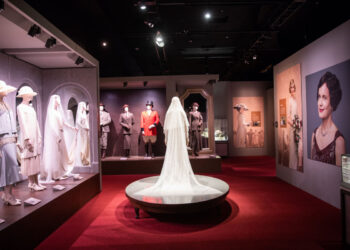 In practice, how does it differ from producing "normal" exhibitions, are there more constraints, new risks?
Maybe the biggest difference is that you are a steward of someone else's brand. But it is not that different to having a major collection from an art house, a museum, a collector or an artist. The same rules apply. You have to treat them with great care, making sure they are properly handled, packed, moved, insured and displayed. But the intensity of the pressure sometimes is a little different, because there are so many people who work for and protect a brand like Harry Potter or Downton Abbey. You have more stakeholders, and a different type of stakeholder.
Another interesting thing to note is that not everything translates to an exhibition. Just because it is a successful IP, a great film or TV show, does not mean that it necessarily translates into our world. Some major IP shows have not worked, attendance has not been there.
Also sometimes, a team can tend to overspend because it is an IP. You have to still keep your business sense. Just because it says Harry Potter does not mean unlimited money can be spent and it is going to work. We are still dealing with exhibitions. We are not a movie. Movies can launch in ten thousand theatres around the world on the same day, an exhibition is in one place.
And how do these IP related productions bring opportunities differently?
The main opportunity from the company's standpoint is the access to consumers. It is immediate, because you have this awareness. You want to try and pick an IP that has obviously the most awareness because that is going to give you the most potential. But one of the challenges is knowing where people are. When we first came out with Angry Birds, we thought that from download information, we would know where the people are and we can go to them, but it does not work that way. You can say that in the United States, there were X hundreds of millions of downloads of the game. But you do not know if it is in California or in Maine.
When you do something with a major partner, whether a museum or an IP, the awareness of your company is more prominent, so opportunities also come because of the association with the brand. People see what you are doing and feel – look, they trust them, so maybe we should talk to them when we want to do our thing.
Could you share with us a couple of core ingredients you think are important to succeed in developing a major IP exhibition?
I think it is the same whether it is with IP or not. The most important thing is that you have a strong narrative that drives the path that the visitors take. And how you reveal something is incredibly important. It is not just putting a thing in a room. There is a purpose behind every decision we make as we map out the visitor journey.
But when it comes to working with an IP, it is also about knowing the most iconic moments, the things that every fan, and even the casual fan of the IP, is going to resonate with. Equally important is knowing the little things that the casual fan will not know but the super fan knows. You have to satisfy both levels of guests. When you are creating an experience, you do it for the people who are swimming across the top and the divers who are going into deep. If you are a Titanic fan, you know Murdoch and Captain Smith, because you saw the movie, but you also know that Frederick Fleet did not have the key to the locker that had the binoculars in the crow's nest. It is one of those stories that if people do not know it, they love it. But if you are a fan, you expect to hear it. These are the things that when you walk through, are kind of a nod and make you feel special.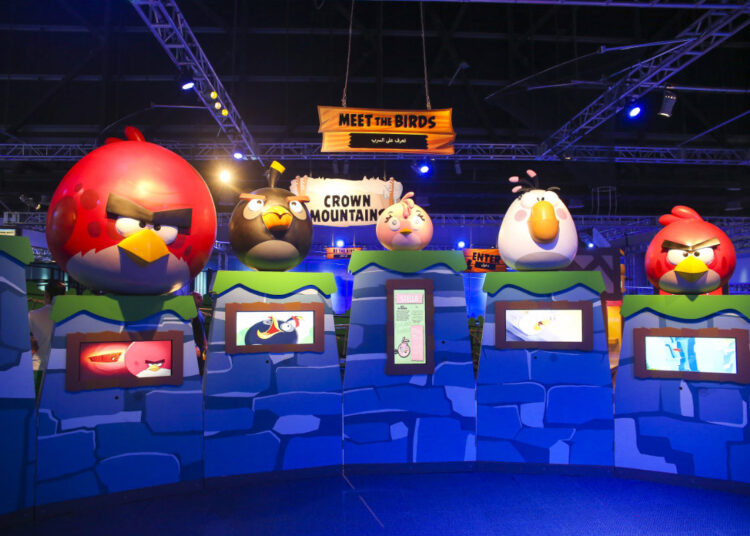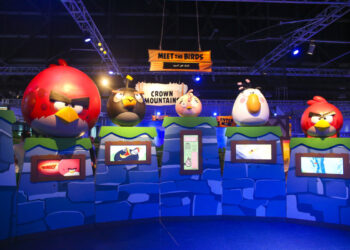 For the development of that expert content, do you receive all the information from the brand partner?
You have to learn the IP. It is rare for me to work on an IP that I do not appreciate already. I really like Harry Potter. It is a fantastic brand. I read the books to my children. But when we got the licence, of course, even before, I was digging deeper and discovering so much more about it. It is really important that you become an expert in the brand.
The relationship with the IP holder is very important. Oftentimes, they look at us as the experts in making experiences, and they are the experts in the IP, but the more you know about the brand, the better you present it and the easier it will be to have that relationship.
How do you think these experiences and the models they are based on will evolve in the coming years? Do you see a growing trend for exhibitions based on major IPs?
Yes, and I think that is because there is a demand for it. Museums, cultural centres and even shopping centres are all interested, because it is easier for them to think it is going to work. If you are talking to a developer making a shopping centre, about building a playground for kids, if you say it is going to have characters from a famous kid's movie, they will immediately see an association. They will think that families will prefer to go to the 'Angry Birds playground' before they go to the normal playground. That is very natural.
Studios have always had licencing departments, where they licence consumer products. They realise that these exhibitions are both a revenue opportunity, but more so, they are an extension of the brand and are good for its longevity. They enable a really nice symbiotic sort of relationship between the IP and the fan, a different kind of relationship than what you can have by just having a T-shirt. It is a powerful thing. And it works for everybody: the museum gets more people, the IP holder has more access to their audience, the fans have a memorable moment.
We are looking forward to discovering the new Harry Potter exhibit. Could you tell us a little about what is new in this production and when visitors will have the chance to experience it?
We are not going to be giving up too much of what is happening in the actual experience. But I can say that the concept is that we will be celebrating the most iconic moments within the Harry Potter Fantastic Beast wizarding world franchise. We want visitors to be able to enjoy these iconic moments through the display of authentic props and costumes, but also through engaging and magical immersive settings, with a really beautiful narrative story. We will bring them to life in a way that has not been done before. It is going to be really special.
The tour will debut at the Franklin Institute in Philadelphia next year, and new venues will be announced in the coming months.