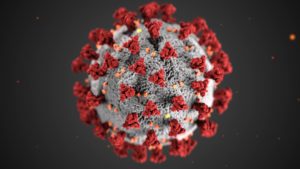 Universcience, Paris' leading science centre, has created a virtual exhibition on the Covid-19 pandemic for the community.
The French exhibit is designed as an accessible exploration of the pandemic that has spread throughout the world and impacted people's lives on a global scale.
How can we limit transmission? What is the link between Covid-19 and pneumonia? Why does it take so long to create a vaccine?
With detailed responses to 11 questions, the project shares scientific knowledge about the virus.
"In the face of the epidemic, science is at the forefront. In this time of confinement, scientific culture must be brought to everyone. That is the purpose of the programme launched by Universcience: Science is here", Universcience.
Coronavirus: what science knows! is available in French and can be downloaded and reproduced freely from the institution's website.