Andrew Bullock, Head of Touring Exhibitions at National Museums Liverpool shares his experience of developing Bees: A story of survival, a new travelling exhibition with an original and organic design process blending art and science to connect audiences with nature through wonderment.
Bees: A story of survival is a new immersive touring exhibition that National Museums Liverpool is developing in collaboration with the international artist and sculptor Wolfgang Buttress. Both a science show and work of art, it is led by artistic vision and wonderment and underpinned with scientific knowledge and Liverpool's World Museum's significant entomology collections.
Why bees?
Bees are incredible pollinators that are not only vital to our food but also to the diversity in our natural world. They are a creature that is embedded throughout human culture and history and they are part of the fabric of our own story. Their decline is something that can resonate with all of us and is symbolic of the current environmental crisis that we are facing. The bees' story is our story.
A story of survival
When we looked to develop the show, it became very clear to our team that this was a dramatic and emotional story of survival. These prehistoric insects lived at the same time as the dinosaurs but now face potential extinction. There is an urgency to communicate the catastrophic effect that the death of bees could have on the natural world and our own survival.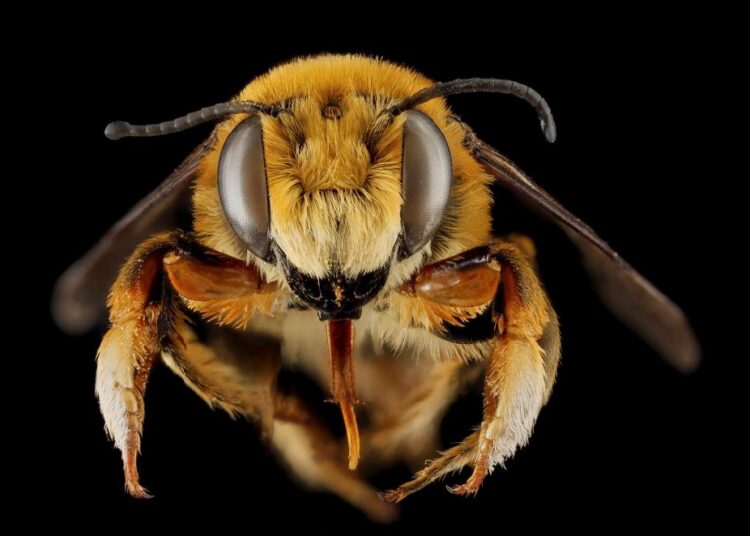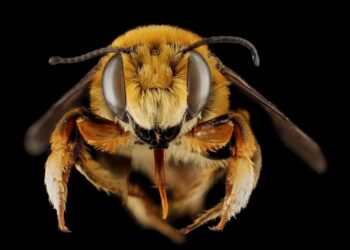 A big story about tiny creatures
Bees might be tiny creatures but it was clear that their story is huge. We knew that we wanted the show to be perfect for children but that it is also a universal story that adults would equally love. We wanted to take our visitors on a dramatic journey that would fill the senses and connect them to the wonder of bees but also to their plight.
This was not only a natural science exhibition but also a social and cultural story which takes us from one perfect bee to the collective and individual responsibility we have to each other and the planet.  It felt quite big.
An artistic encounter
The cultural environment is changing and if institutions are to survive, we have to think differently and more broadly about what we do and be open to different forms of collaboration.
Wolfgang Buttress is known internationally for creating iconic multisensory public artworks which harmonise art and science to connect us with nature. His work has included 'The Hive' which was the gold medal winning pavilion at the Milan Expo in 2015, now located at the Royal Botanic Gardens, Kew; and 'BEAM' which is currently located at Glastonbury Festival.
Wolfgang's work is powerful, using sound and light technology with large scale sculptural structures that connect people in real time with bees. Wolfgang and his scientific collaborator Dr Martin Bencsik, from Nottingham Trent University, had been working with bees for a number of years and we could see the potential of what could be achieved by connecting with them.
So how did we get him onboard? The answer is that I just emailed him. It seems that Wolfgang had been dreaming of a bees exhibition too, he was wonderfully open to working with us and so our journey began.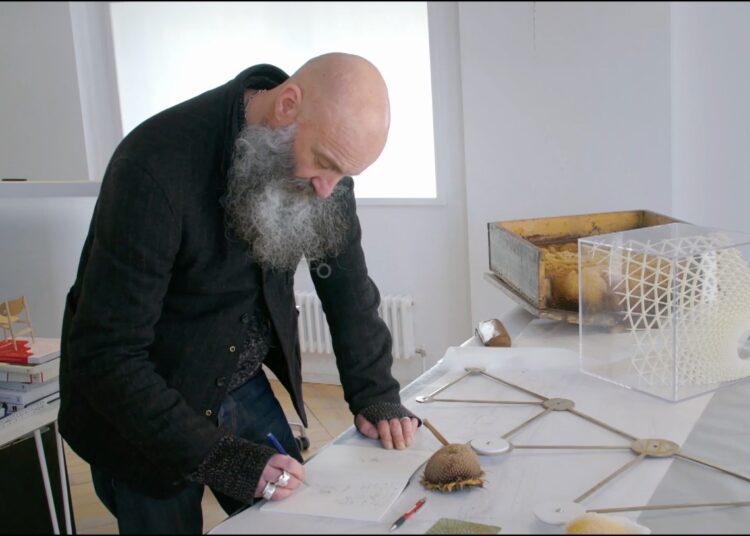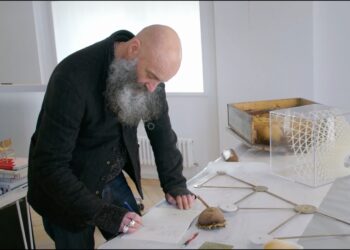 Bees take centre stage
Working with Wolfgang and his studio pushed our boundaries and the bees take centre stage in an exceptional manner:
The structures for the exhibition become an artwork – taken from the algorithms of how bees would fill a space with honeycomb. This is almost the show that bees have built themselves. The exhibition has been conceived as an adaptable, efficient and modular experience, with this truly unique biological approach, making it both organic and scalable so it can be accessible to a variety of potential venues. When touring, rather than transplanting a 'carbon-copy' of the show, the intentional design of a modular, 'kit of parts' system, allows our generative algorithm to remap a unique honeycomb environment to optimise the fill of each venue's exhibition space. This mimics just how we observe bees filling ancient natural habitats like tree trunks hollows for maximum efficiency, creating beautiful organic corridors. Visitors scale to the bees, travelling through their world.
The experiential light and sound environments become living entities, connected to the constantly changing live data from the activity of local bee colonies, using a portable hive monitor linked to the venue. The exhibition will be a soundscape journey, with the bees authoring the ever-changing sound through a number of zones, directly from live streamed data of their activity. There will be opportunities to engage established music industry for live performance with the bees as successfully pioneered at the Greenpeace BEAM installation by Wolfgang for Glastonbury festival 2019.
The capture and sharing of rich, live data taken from the bees open-up possibilities for pioneering research projects from around the globe.
Interpretation becomes less about written words and more about memorable experiences – hear like a bee using vibration through bone conductors, see like a bee using bee vision cameras or imagine a world without bees through stunning immersive installations and imagery based on our current scientific knowledge.
Specimens become large scale interactive 3D holographic images, through which we can see bees in awe inspiring detail.
Wonderment and exploration come to the forefront and the show has become an emotional encounter – and a work of passion for all of us.
Art is no longer envisaged here as just an intervention in a science show. It becomes a gateway to increasing our knowledge and awareness, connecting powerfully with audiences through senses and emotion, reimagining museum spaces and bringing 'nature' into the gallery.
Built to tour sustainably
The experience will be shown at Liverpool's World Museum in 2023 and is being built from concept stage to tour sustainably from 2024 onwards, using lightweight reusable structures, recycled materials and technology that substantially reduces power consumption, which will be used in Liverpool and for the tour.
It is the model for how we would like to tour shows in the future to ensure sustainability: reducing the amount of objects that we transport, using lightweight and sustainable materials and ensuring that the exhibition has longevity and that we reuse as much of the show as possible for future ventures.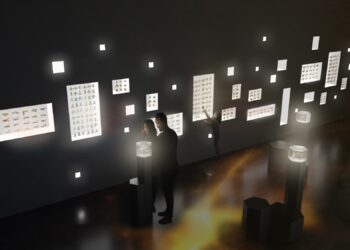 Something special
The R&D phase is now complete and the exhibition is coming together as a very special creation, which belongs to us and to the bees and which will offer a unique experience full of beauty and depth to an intergenerational audience. Through this show, we can connect an art audience to a science show and a science audience to an art piece and engage people in this important story.
Throughout this process I have been living and working in lockdown and I often have a large bee that comes and taps on my office window. I am amazed at what an incredibly beautiful creature it is and how persistently it bangs against the glass; I can't help but wonder if it knows what I am working on and is trying to tell me something. It's silly I know but there is just something so wonderfully expressive about a bee which is maybe why we are all so fascinated by them.